Flammengold Floker (Flammengold x Angard)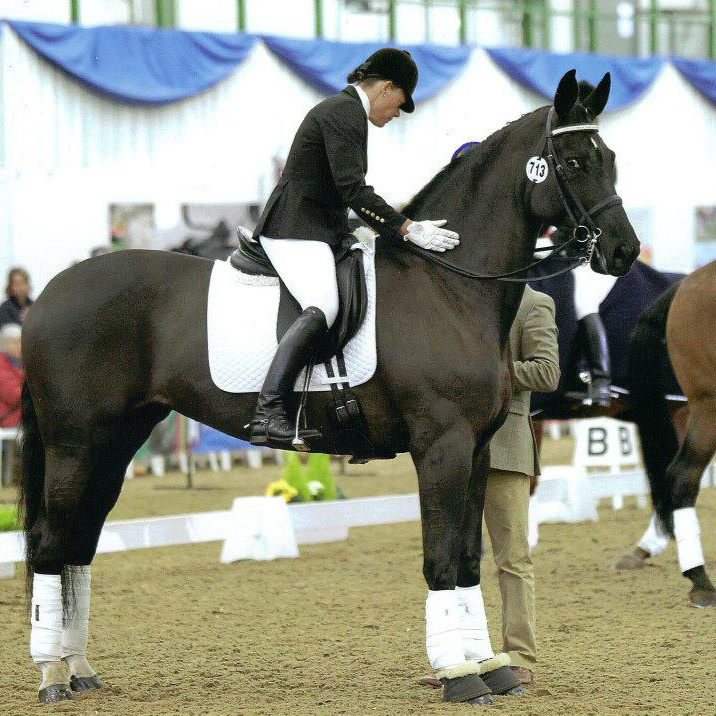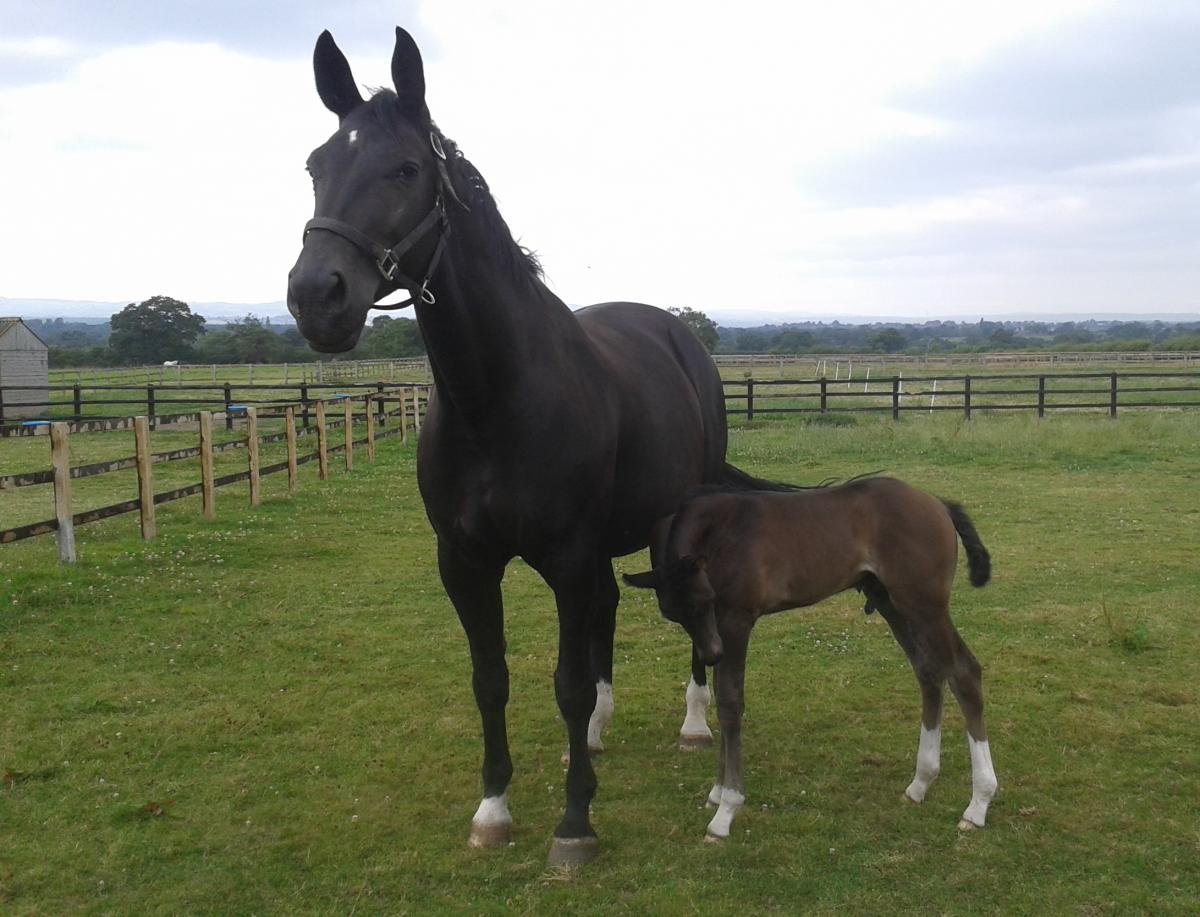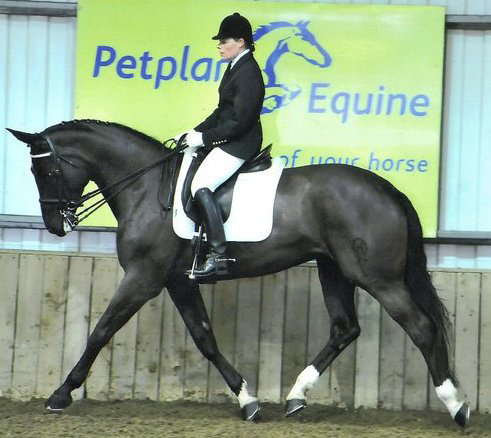 17hh black 2003 Hessen
She has competed up to medium level BD.  She was 2nd in the area festival elementary open championships in 2011.
By Flammengold who is competing at Inter I and has sired Grand Prix horses.  Flammengold is by Florestan who has sired 50 licensed stallions and 200 state premium mares.  Damsire Angard was an elite Trakehner stallion who competed at FEI level and sired a Grand Prix winner. 
Flammengold Floker has had 3 foals – SHS Rhondeos Roksana, SHS Franklyn Gold & Danciana SHS.  Danciana SHS won the filly foal class at the British Breeder's Network Regional show and Danciana and Rhondeos Roksana have both been awarded higher first premiums at the BEF futurity.
Flammangold Floker is graded with the BHHS.